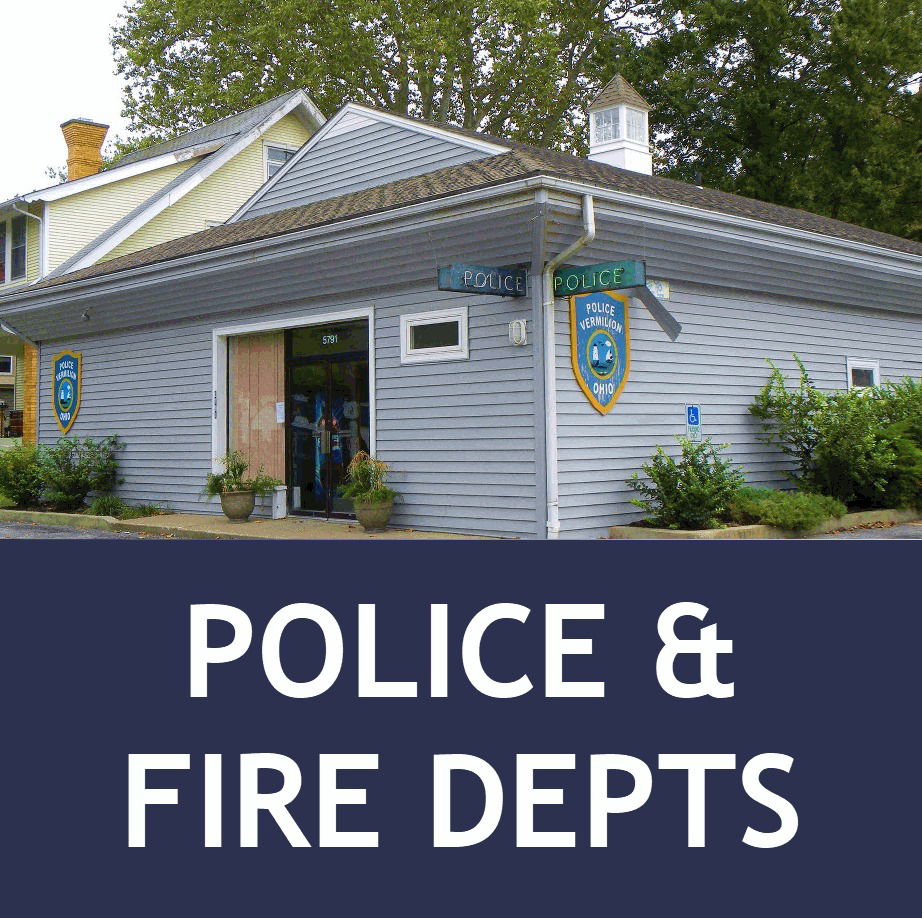 City Of Vermilion Police Department
5791 Liberty Avenue, Vermilion, OH 44089
Phone: (440) 967-6116
Emergency: 9-1-1
Fax: (440) 967-4094
Chris Hartung, Chief of Police
Chrystal Deverick, Adm. Asst.
Website: www.vermilionpolice.com
---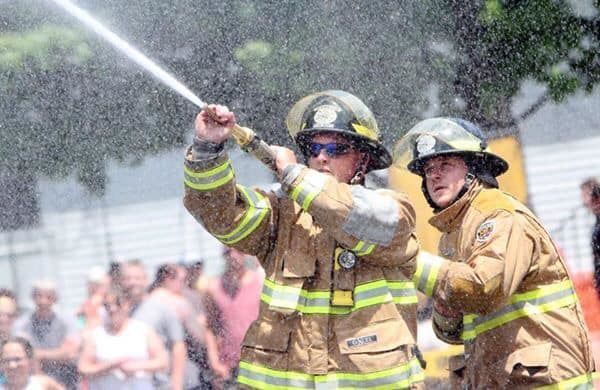 Vermilion Fire Department
Fire Department #1: 5467 Ohio Street, Vermilion, OH 44089
Phone: (440) 204-2470
Emergency: 9-1-1
Fire Station #2: 385 Overlook Road, Vermilion, OH 44089
Phone: (440) 204-2471
Emergency: 9-1-1
---
Staffing
The Vermilion Police Department, led by Chief Chris Hartung, consists of 19 full-time officers, 10 part-time officers, 4 full-time dispatchers, 6 part-time dispatchers, and one full-time secretary. The Vermilion Police Department prides itself on fast, courteous service to the residents of Vermilion and visitors. The officers of the Vermilion Police Department are highly trained, highly educated (14 college degrees, 1 master's degree and 1 law degree), and are highly motivated to serve.
---
Equipment
The Police fleet of vehicles consists of 13 marked patrol cars, 2 unmarked vehicles, a DARE vehicle, and a police patrol boat. All patrol cars are radar equipped. The department is fully computerized, offers enhanced 911 service, and has most of the latest technology in Police Services.
The dispatch center handles all calls from the city for Police and Fire. Additionally, the dispatch center calls all fire calls for the surrounding townships.
---
Programs
The City of Vermilion Police Department is involved in the following activities:
Community Oriented Policing (COPS).
Drug Abuse Resistance Education (DARE): Training is offered in the 2nd grade, 5th grade, and high school levels.
Safety Patrol/School crossing guard program for the elementary and intermediate schools.
---
Juvenile Services
One officer is assigned full-time to work with the schools and juveniles. Special attention is paid to deter underage consumption of Alcohol and Drugs, with regular alcohol awareness and enforcement programs being offered, especially during prom and graduation.
---
Detective Bureau
One officer is assigned full-time to detective duties.
One officer is assigned to the Lorain County Drug Task Force on a full-time basis.
One officer is assigned to the Lorain County Special Weapons and Training (SWAT) Team, as needed.
---
Safety Town
The Vermilion Police sponsor and man the annual preschool safety program.
---
Explorer Post
The police department hosts a Police Explorer Post, under the guidelines of the Boy Scouts of America.
---
Community Awareness
The Vermilion Police offers a speaker bureau. Officers are dispatched to speak to local groups on various police and safety topics. Additionally, the police department encourages citizens to participate in the ride-along program.