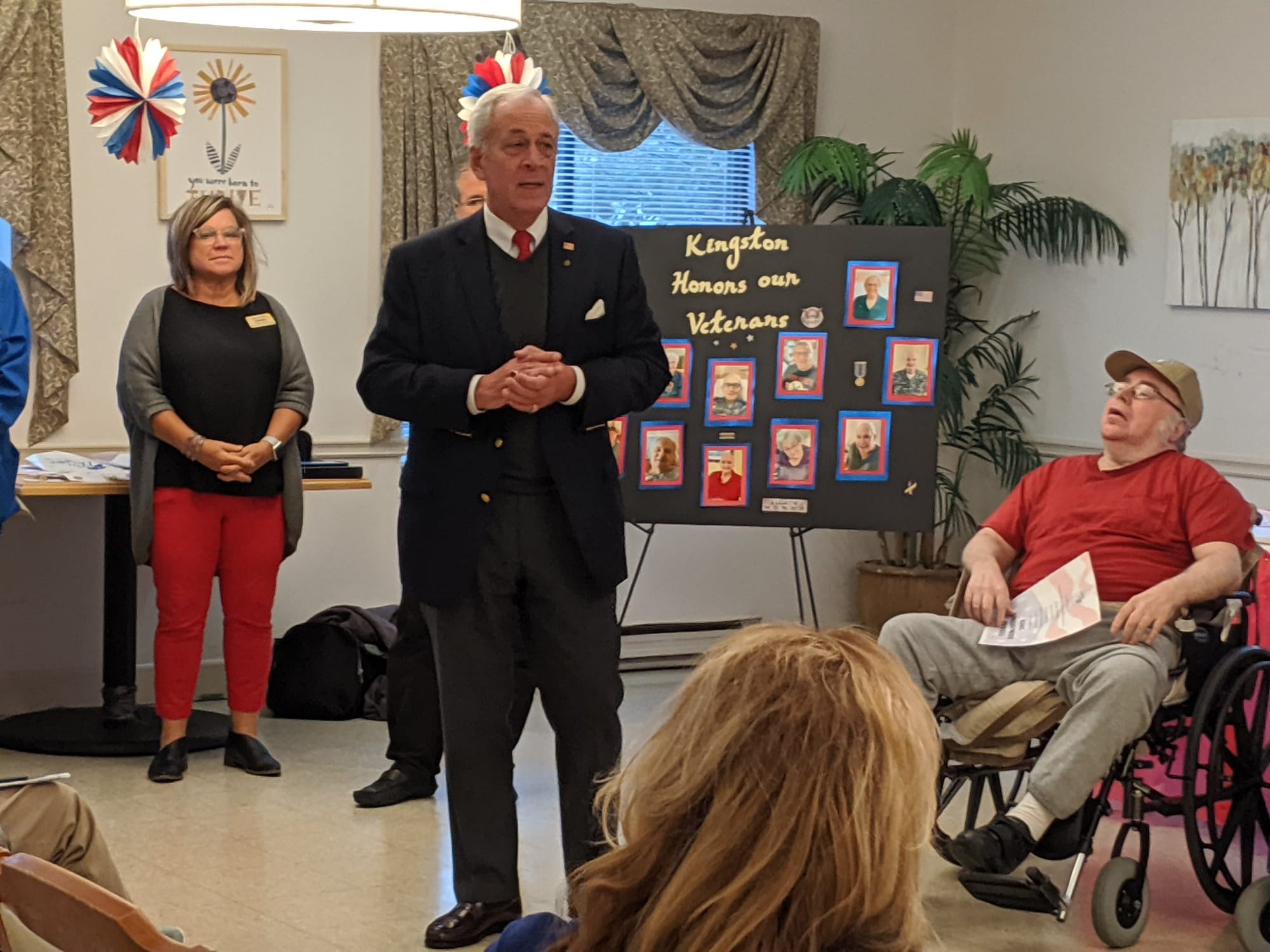 Kingston of Vermilion honored veterans on Veterans Day with help from Melvin Sayler from Stein Hospice. Kingston held a special pinning ceremony and each veteran received a certificate presented by Mayor Forthofer for their service.
"As Mayor there is no greater honor than to personally thank some of our most senior veterans on their special day," stated Mayor Forthofer.
"I was proud to be a part of the ceremony at Kingston Residence sponsored by Stein Hospice," said the mayor. "One old soldier said when I shook his hand and thanked him for his service, 'I would be back there today if I could.'"
Veterans Day, observed on November 11, is a celebration to honor America's veterans for their patriotism, love of country, and willingness to serve and sacrifice for the common good.