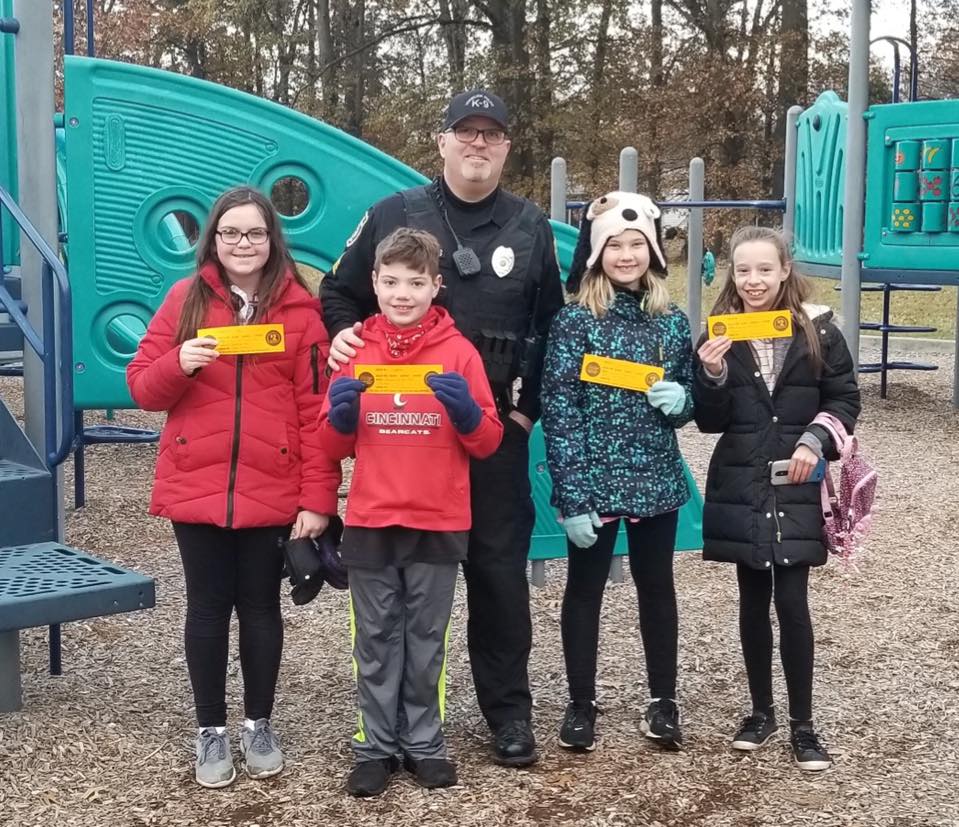 The City of Vermilion Police Department (VPD) is very proud of a group of kids for doing the right thing. Sgt. Holmes responded to the Valley View pool playground after the kids called the VPD to report that they may have found a gun at the playground. They had not touched it, and did not know if it was real.
The gun was determined to be a cap gun without an orange tip that someone had attempted to paint black with a marker.
"But the kids didn't know and didn't touch it," stated the VPD.
Carter, Ava, Taylor and Jillian were all issued an FOP #125 "Did the Right Thing Golden Ticket" for calling the VPD and not touching the gun. Unfortunately, the group will now have to wait until next spring to redeem their tickets for some Romp's Dairy Dock ice cream.