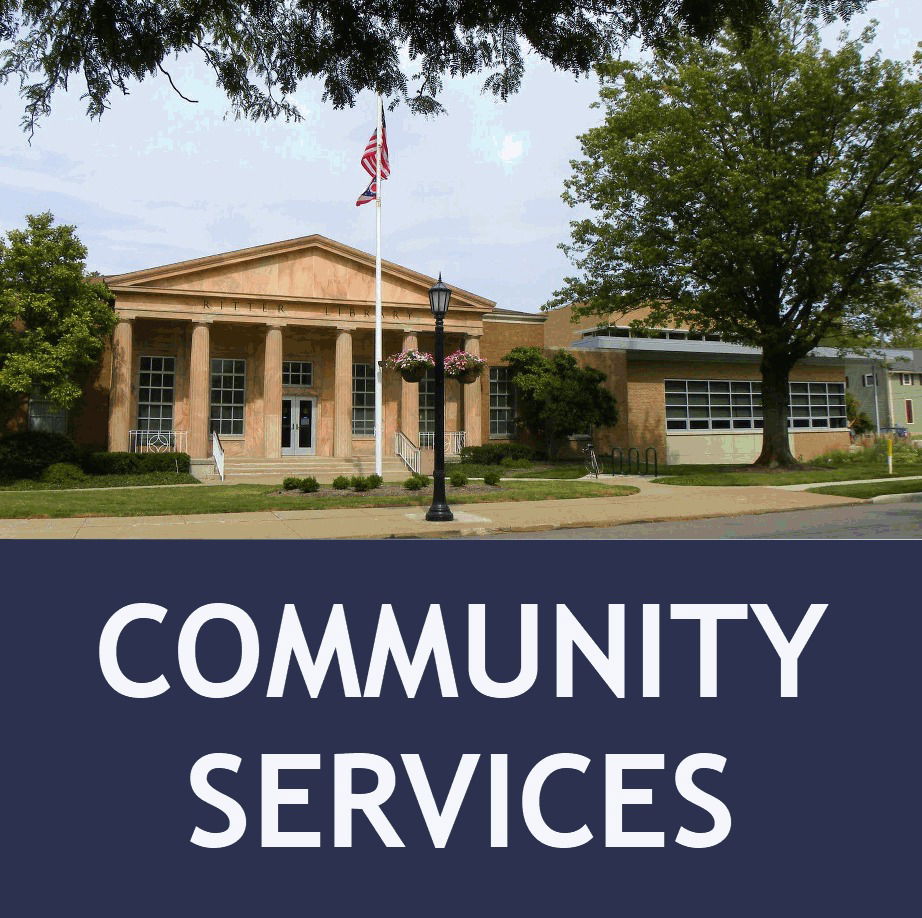 Vermilion hosts many community programs throughout the year. The Ministerial Association collectively organizes programs in conjunction with civic groups that aid citizens in need. Several ongoing programs are described here. For more information about these services or any others, call the City Office at (440) 204-2402.
---
The Pantry
3rd Friday of the month, 10 am - 11:30 am
The Pantry is a community-wide program to provide emergency food assistance to qualifying families in the Vermilion School district.
---
Share A Ride Program
Share-A-Ride provides accessible and affordable transportation for the general public that improves the quality of life by providing access to health care, shopping, employment and recreational services in the Vermilion area. Share-A-Ride offers scheduled, personalized transportation for all Vermilion residents, curb-to-curb transportation with the capability to provide door-to-door assistance on request and significantly reduced rates for seniors and persons with disabilities. To schedule a ride or for more information please call: 1-855-612-5176.
---
Grace's Kitchen
Tuesday and Thursday night, 5:30 pm - 7 pm
Grace's Kitchen provides a free meal to families who are struggling financially. The kitchen is open every Tuesday and Thursday night from 5:30 pm to 7 pm and is located at the Trinity Lutheran Church. It provides a free meal and beverage to anyone who visits and is supported and staffed by volunteers from several of Vermilion's churches. Located at Trinity Lutheran Church, 3747 Liberty Avenue, Vermilion, OH 44089. For more information or to volunteer to help call (440) 967-4225.
---
Mobile Meals
Phone: (440) 967-5212
Monday thru Friday, noontime
Mobile Meals provides a hot meal program for elderly, convalescent and handicapped area residents. Call for more information.
---
Lorain County Labor Agency, Inc.
Phone: (440) 282-7401 or 1-800-449-8817
Lorain County Labor Agency, Inc. "First Call for Help" provides an information and referral system for residents with health and human service needs in Lorain and Eastern Erie County.
---
Lorain County Free Clinic
3323 Pearl Avenue, Lorain, OH 44055
Website: www.lcfreeclinic.org
LCFC bridges the gap between adults without health insurance and the healthcare services they need. LCFC coordinates community resources for low-income, uninsured residents of Lorain County, providing them comprehensive healthcare at low or no cost.
---
Lucy Idol Center For The Handicapped
Phone: (440) 967-6724
Lucy Idol Center for the Handicapped provides comprehensive habilitative day treatment services to individuals with multiple mental and physical disabilities.
---
RideShare
Phone: 1-800-825-RIDE
RideShare is a free computerized ride-matching service for the fourteen county area and also helps form van and car pools.
---
Ritter Public Library
5680 Liberty Avenue, Vermilion, OH 44089
Phone: (440) 967-3798 - Fax (440) 967-5482
Website: www.ritterpubliclibrary.org
Monday-Thursday 9:30 am to 8:30 pm
Friday-Saturday 9:30 am to 5:30 pm
Ritter Public Library offers free Internet access on public computers, as well as wireless access and also wireless, remote printing from its website. Also find public meeting space; fax, scanner and copiers; books, movies and music; and entertaining and informational programs and events.
---
W.G. Nord Community Health Center
Phone: (440) 233-7232
1-800-888-6161 is the 24-hour, 7-day-a-week mental health emergency and rape crisis hot line.
W.G. Nord Community Health Center provides a wide range of mental health services for adults struggling with moderate to severe mental illness, individual, couple, family and group counseling, residential, vocational and rehabilitation services.
---
Lorain County Office on Aging
226 Middle Avenue, Elyria, OH 44035
Phone: (440) 244-6261, ext. 4800
Website: www.lcooa.org
Monday-Friday 8 am - 4:30 pm
---
Serving Our Seniors
310 E. Boalt Street, Sandusky, OH 44870
Phone: 1-800-564-1856
Website: www.servingourseniors.org
Monday - Friday 8 am - 5 pm